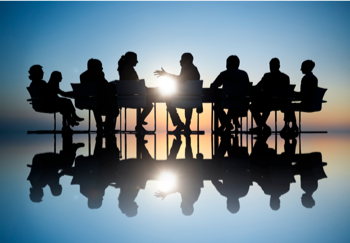 Event marketing is the process of developing a composed display, exhibit or presentation for promoting a product, service, or organization leveraging in-person engagement. The promotion can be done through various marketing techniques.
If you want to grow and engage new customers to your business, there's no better solution than to host a local event. Whether it's a grand re-opening, launching of new product or service, sale, charity event or just a big party, hosting a successful event can increase your brand visibility, increase customers, and greatly benefit your local marketing campaign. A successful event highly depends on the promotion of the event.
Promoting an event successfully is not just a one-task job. In order to carry out all aspects together, It needs dedicated supervision from several different perspectives.
Identify Your Audience
The primary mistake event promoters make is that they precede planning their campaigns without first knowing that to whom they are targeting. Before starting any work of the event, you must have the clear perception in your mind about the audience you want to engross. This will highly affect your campaigns on social media, your marketing and networking plans.
Online Marketing
For promoting the event, the most important step is to start marketing as soon as possible. Starting the multi-channel campaigning at the last moment will lead to lots of hard work and disappointment with no fruitful results and low audience gathering a response.
To achieve the best response, the campaigning should begin at least few weeks before the event depending on the magnitude of the event. Be sure to leverage social media before the event to create a buzz that will have the followers start tweeting to an extreme point. This should be the first step, then you can start branching out with other forms of event marketing.
Event Marketing channels include:
Social Media Campaigns (Facebook, Twitter, etc..)
As mentioned above, set up your facebook, twitter and other social channels you want to use and start campaigning as soon as possible. Always include a link back to your main website and Include all the important information your followers might need. This will increase the interest of your followers as well as the number of followers. Create a hashtag for your event and promote it well in advance, then post it prominently on your big day so that customers' attention is retained.
If you have a budget, you can promote by advertising on various other websites. The good places to start advertising are forums and sections most visited by your target audience. Look at the industry-relevant magazines and blogs related to your event sector. Make sure to include a link back to your website, wherever your event is listed online. This will benefit your marketing campaign immensely and boost your search engine ratings.
start a blog related to your event and the process that is being carried out to get it off the ground. Kep posting on a regular basis and include lots of images and videos to make it interesting and exciting. This will help you retain audience attention before the event.
If your event is newsworthy, you can target local publications and magazines. It can provide information to the valuable offline readers, so ensure that print advertising is carried out.
Networking
While extending your advertisements and creating a social buzz, you also need to recommend the right people to spread the word even further for your event.
Make a list of important influencers who are suitable to your event and send them a special invitation to attend your event. Keep them updated with email newsletters, images and videos, which they should share with their own followers.
Take help of your event staff, volunteers and friends to join in social promotions and ask them to spread the word through their own social media networks. This can enhance your networking and event marketing to much extent.
Promotional Gifts
Everyone likes to grab free gifts. Promotional products are always popular at the events as people like to obtain some free stuff. You can provide them with some useful items like pens, pen-stand, mugs, bags etc.
The main aim of promotional product marketing is that provide something to the people that remain in their memories. Whether it remains showcased on their office desk, they can visualize your message every day, long after your event is finished. It has long lasting benefits for event marketing. Your target audience will be familiarized with you and your next promotion will be made much easier.
Don't Blow Over
A fabulous event is a great way to pick up some positive reviews. So, Once an event is over, don't consider that your job is finished. You need to take lots of reviews. Analyze those reviews to get the sense of what worked and what didn't. This analysis will help you improve things for the next time.
You can keep up the impulse after the event by using your blog and social channels. Keep your audience engaged till the next event by posting regularly to entertain them.
For example:
Quizzes
competitions
News and updates
Fundraisers
This Impulse will help you much in event marketing, once you have an engaged audience. It depends on you to retain their attention on you and your events. Don't let this impulse slip. It's an opportunity for better event marketing.