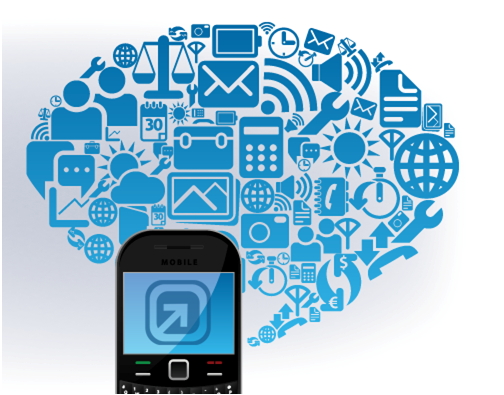 Immediate access to all the important customer information at all times is the requirement of many businesses in today's competitive market. MeraCRM for mobile gives you all the important information of your customers at your fingertips for quick actions and enables you to be productive in the office as well as on the field.
Optimized Mobile CRM for your Business
Our Mobile CRM Software solutions are supported by the top mobile OS platforms of iPhone and Android that provide an immersive user experience and boost your work productivity from any location at any given time.
MeraCRM mobile CRM solutions assist you and your sales representatives with:
Instant access to vital customer information and details, creating and scheduling operations and sales activities, history evaluation and features to record notes, calls and even emails.
Adding new customers and details, entering details about new leads and cases directly from the mobile platform.
Analysis and reports which can be viewed on the road.
Better decision-making information to make informed business decisions anywhere, anytime.
Customer Relationship Management (CRM) in the past years has developed into a system of mobility and flexibility. The CRM software has evolved from being office-centric and mobile CRM has become the game changer for mainstreaming sales operations and customer support service. According to the latest data, more than 50% sales representatives are using Mobile CRM based apps to bring in new customers and increase business revenue.
Mobile CRM for Engaging Sales Teams
The Sales representatives need to be in constant touch with their team members, team leaders and sales mangers to ensure the right information regarding customers is shared. In order to make every sales call and have the right information, they may need to be in touch with the sales managers which can be a time-consuming task. MeraCRM mobile CRM makes it simple by enabling sales reps to fetch the customer data and go through the customer details with ease. This decreases the sales response time and increases productivity of the entire sales department.
Mobile CRM for promoting growing Businesses
Mobile CRM for Startups is essential is it offers the fluidic response time and faster customer conversion rates that growing businesses require. The adaptive solution of mobile CRM helps the sales representatives to be responsive and generate the much-required leads for the Startups in the minimal amount of time. With small operations team and just a few sales reps, startups can benefit from Mobile CRM solutions to cultivate their leads, turn them into customers and improve their revenue charts in no time.