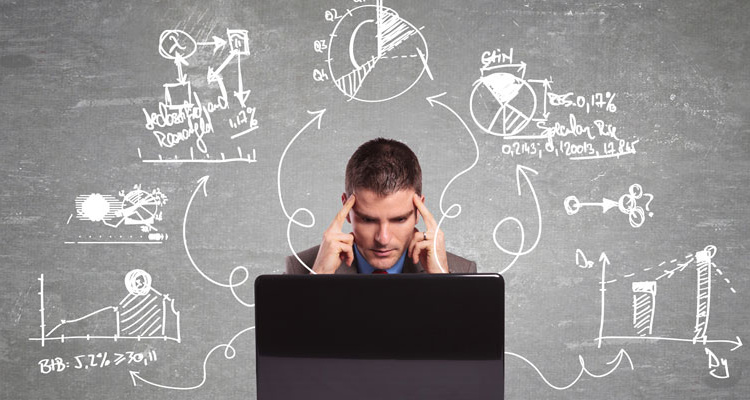 In today's scenario, customer experience has become one of the primary and critical drivers for ensuring company's long-term growth, brand strength and shareholder value. A great customer experience is over and above a business criticality. In fact, it's the single strongest competitive differentiator, having the ability to uplift a successful company head and shoulders above the others.
Every chief marketing officer (CMO) is anxious with how to deliver an exceptional customer experience with every interaction. They admire the canopy brands like Amazon, Snapdeal and Uber who are leading because of their attention to the individual. They understand that the competition for engagement across the customer lifetime is difficult, and they attempt for the techniques to engage customers in personalized two-way digital conversations to drive the greatest results.
Predictive Intelligence is a method of delivering exceptional experiences to each individual. It allows the marketers to monitor customer behavior, and in accordance to every action of the customer, they can frame a profile of customer preferences. Predictive intelligence is a key to delivering exceptional content to the individual customers in real time whether their interaction is through the web, mobile, email or a call center.
How Predictive Intelligence Works?
To understand how predictive intelligence works, you need to consider the purchasing expedition from the customer's point of view and how predictive intelligence helps in providing the personalized experience at every stage.
For businesses that plan to engage more customers from a sales and marketing perspective, having a CRM system with powerful business intelligence and data analysis tools is very important. These Tools allow them to track and monitor consumer activities across the IoT, social media channels, and mobile/wearable devices, as well as help users to determine patterns and trends from this information.
This information can be used to predict future actions and expedite more compelling campaigns.
Predictive intelligence has become a key component in CRM implementations. In fact, predictive and prescriptive analytics (intelligence that attaches recommended actions to analytical insights) can derive at least 50% of the business value of your business analytics projects. Leveraging predictive intelligence can directly affect the ability to perform the following strategic functions:
Optimize Niche Market and Apprehend Customer Behavior
Using predictive analysis metrics, manufacturers can analyze unique influencing spheres, and then adapt their marketing campaigns and sales strategies to attain those consumers directly and more effectively.
Collect real-time data about customer preferences, lifestyle, and purchase tendencies. Work on that data to increase conversions as well as create a 360-degree view of the customer. By apprehending customer behavior, you will be able to make a more effective strategy to convert customers.
Observe Incoming Leads and Automate Marketing Decisions
There are lots of channels and ways available for customer interaction. So, it is very important to plan communications strategically for maximum effect. The strategy which works for one company might not work for another one. Carry out one-click optimization decisions against thousands of ads or campaigns, or define your own automation logic. Predictive analysis helps companies to monitor web leads, like the ones that are generated through Google Adwords, to see which attempts are successful, and which need to be calibrated for more success.
Create Personalized Experiences
Customers provide valuable insights with every click, swipe or browse window. Funneling this data and their preferences directly back into your CRM system, you can save and access these data anytime. So, marketers can prepare campaigns that directly speak to their audience's preferences.
Leverage customer data to deliver cross-channel marketing experiences that are exceptional for each individual. Analyze customer behavior, location, recent browsing, and more to deliver personalized, real-time content, and other purchase suggestions. Using CRM you can make real-time predictions for the product, offer, or content best suited with each customer.