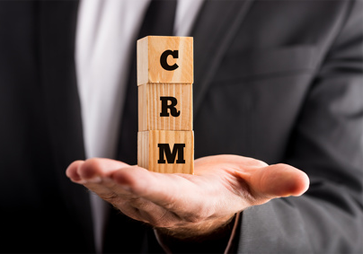 Customer Relationship Management or CRM is the whole process of managing and organizing your company's interaction with your customers. Each and every point where the customer has contact with your company is important and should be monitored and managed properly.
This can be done manually using spreadsheets and manual data keeping, but it is very inefficient and time-consuming. To solve this problem, there are various service providers that provide you with the CRM software for your business. This software makes it really easy for you to manage all your CRM from a single place.
If you are wondering whether you need a CRM for your business or not, then look at these top 5 reasons to start your business using CRM Software:
1. Better Organization:
Each and every piece of data entered into the CRM software is properly categorized and stored in an organized manner. This means it becomes easy to sort, filter and search the database.
2. Easy Setup:
The new cloud-based CRM software products are simple to install and run. All you need is a Computer which can run a compatible browser and a decent internet connection. You don't need to go through a lengthy process of installing a native application in each of your computers to be able to use it. Just open the web page, log into your account and start using it. All work is done at the server side so you can have a hassle-free experience.
3. Universal access:
With cloud-based CRM for your business, you can access your database from anywhere around the world with just an internet connection and a web browser. This increases your mobility and gives you the ability to view and manage your sales and marketing off-site.
4. Collaboration between staff:
A CRM software solution stores all information in a central database. All of this information is available to everyone on the network with access to the software and required access privileges. In manual management, the data of your customers will be stored in multiple files on multiple systems and would have to collaborate manually. The possibility of errors and duplication makes manual handling of data very inefficient.
5. Scheduling and alerts
Human memory is not very reliable so it is important to set reminders about important events. With a CRM solution in place, you can set up alerts for important events like follow-up calls and emails. This way you will leave no customers forgotten or waiting for a call or an email. In advanced CRM solutions, you can even set up automatic emails or SMSs that can be sent to your customers at regular intervals.
Besides these points, there are a lot of other benefits that CRM offers for your business:
Report generation becomes easy with CRM solutions for your business. Easy access to organized data helps you create useful reports that help you assess the performance of your sales and marketing teams.
The overall efficiency of your business improves with CRM as everything can be handled from one place. Automation saves you a lot of time which can be used for more productive work.
You get easy access to product information. So you can send better quotations to your customers and provide relevant information.
CRM helps you personalize the experience of each customer by providing the information about the customers at your fingertips.
CRM for your business is very cost effective as everything technical is handled on the server side. This cuts down the requirement of IT department too.